//
Lobster Bay Restaurant & Bar | Restaurants and bars
Info
Sunsets | Live music
Anse a la Mouche / West Mahe | Mahe
Seafood grills, lobster, seafood platter, tiger prawns kebab, mussels, fried calamari fish carpaccio
Buffet with local dishes (octopus salad, fresh fried fish), pizza, pasta, curry, meat, vegetarian
Located across the road from the beach, the restaurant offers a relaxing atmosphere for lunch&dinner
Outdoor seating, live entertainment with local artists, lounge, cocktails, desserts
Bay Lounge: caters for groups, corporate functions, private parties, small weddings, birthdays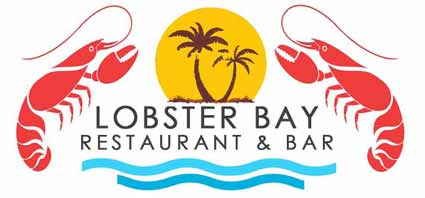 About us
• The Lobster Bay restaurant & bar is the perfect location to hear the waves on the beach across the road.
It offers a relaxing atmosphere for lunch and dinner.
The menu offers seafood grills, lobster, seafood platter, tiger prawns kebab, mussels, fried calamari
There is a buffet service with local food available on specific occasions. Excellent opportunity to taste the octopus salad and fresh fried fish.

• Outdoor seating is also available to relax for lunch with a beer in hand and great pizzas or pasta after a snorkel down the beach.

• Come and join us on Saturdays to enjoy live entertainment with local artists.

• The Lobster Bay restaurant & bar also caters for groups, corporate functions, private parties, small weddings, birthdays, in its adjacent lounge.

THE BAY LOUNGE is the perfect chill out spot in the South. It is open every friday and saturday. Grab one of our signature cocktails while you groove to our latest selection of lounge music. Looking for somewhere to book for festive gatherings? Call us on 437 2106